The beret, transliterated from english beret, may have originated from a round toque worn by shepherds in the pyrenees region of southwestern france in the 15th century. Later, it developed into a brimmed soft standard military cap, which is usually used as the personnel mark of the special forces, special forces and airborne troops of some countries' armies. Countries mainly distinguish different arms by color. Here introduce:
The types of the beret cap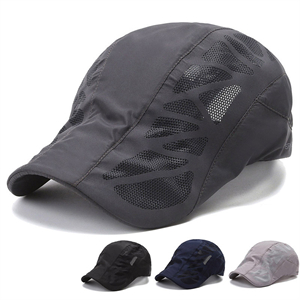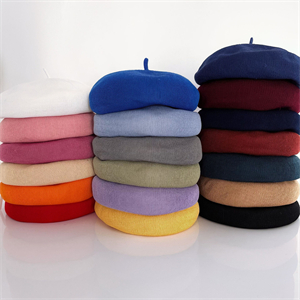 The types of the beret cap introduce.
1. Basic beret
The basic beret is derived from a soft brimless military hat. It is a symbol of American street culture in the last century. It brings a strong retro charm. Most of them are made of felt fabric. It is relatively smooth and soft, and it has no modification effect on the head. It is not suitable for girls with flat heads.
2. Little painter beret
The difference between the little painter's beret and the basic beret is that there is a playful "little tail" on the top of the head, which is a single item often worn by many Japanese painters, hence the name. The hat shape of this type of item is more three-dimensional and stylish, and the style of painting is more playful and sweet, with a bit of artistic flavor. It is very suitable for matching with Japanese-style clothing items. It is very energetic and girly. Don't miss it, lady.
3. Newsboy hat
Newsboy hat is a beret with a brim design. It is much larger than the style of ordinary baseball caps. Girls with large head circumference or fluffy hair can wear this kind of hat without worrying about not being able to wear it or showing off. The head is big, and the belt can also play the role of sunshade and sunscreen in summer. It is handsome and has a bit of playfulness.